If the email you entered when booking your reservation is incorrect, you won't receive a purchase confirmation or a boarding pass. Don't worry! You can contact us to change it and receive the documents through our form. The customer service department will handle your request as soon as possible.
STEP 1:  Select which type of customer you are (Individual, Agency or Company):

STEP 2: Select My reservations and I want to cancel in Reason for the request: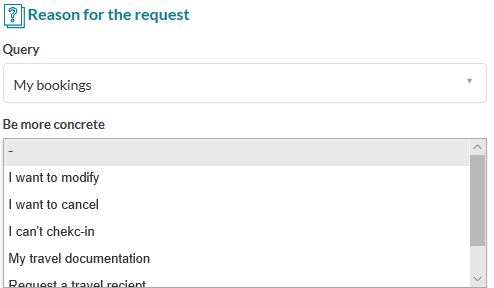 STEP 3: Continue filling out the form with your Personal Data, Reservation information, Your query.