When entering the port of Valencia you will pass through customs arches in which you will have to indicate that you are going to travel with Baleària and from there to our terminal there are 1.5 km.
Vehicles that do not goint to board cannot be left in the parking long period of time, since we are in the commercial port. They can fine you or requisition your car.
Yes, you can give someone a ride to the terminal, but don't park for a long period of time or leave your car during the trip. Taxis can also enter the terminal.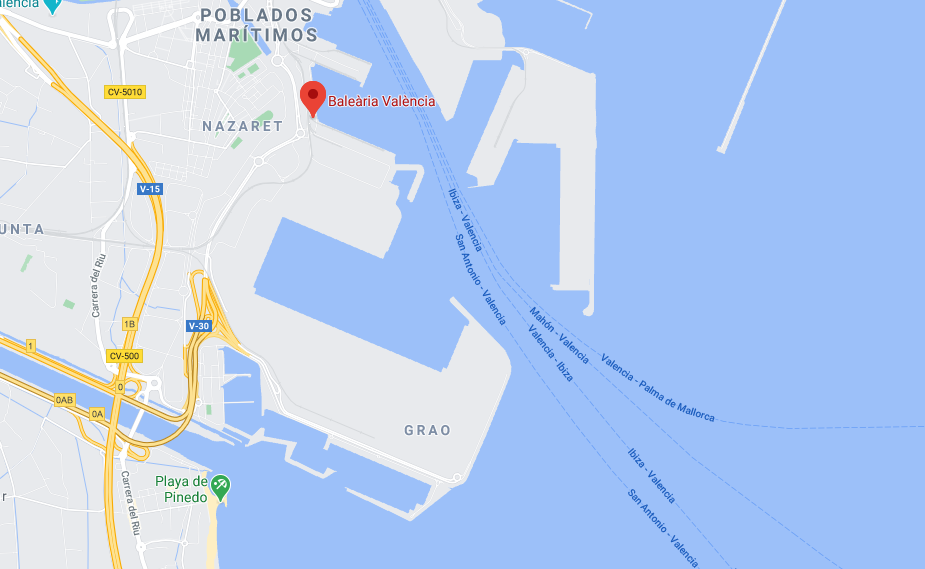 From the terminal to the ship, passengers who do not board by car can go on the Baleària bus.