If you are traveling with your hunting dogs and have a car or trailer equipped, they will be able to travel in it.
They can also do so in areas designated for pets.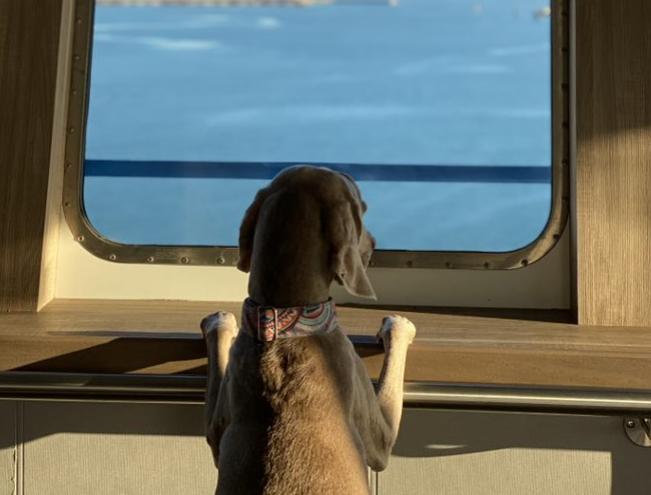 Make sure they have what they need (food and water) for the voyage.
Remember: For safety reasons, you aren't allowed to go down to the hold to visit the animals while the vessel is moving.