We have now incorporated WhatsApp so that our clients can receive their boarding passes or other notifications related to their trip.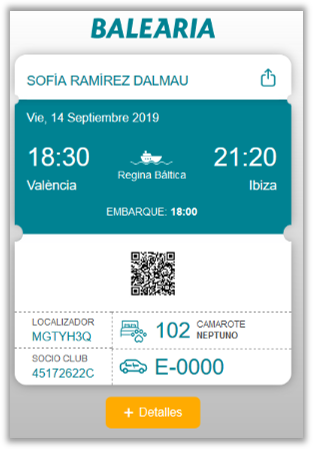 If you want to have this service, when you make your reservation, in the Notices section, select to receive the boarding passes by WhatsApp:


If you want to receive your boarding pass and notifications for future trips by WhatsApp, you only have to register your phone number. Check here.
You should receive the WhatsApp at the time the TE is issued, if you do not receive them make sure that all your data and your phone number are correct, otherwise contact us.
Remember that through WhatsApp you will not receive any type of commercial information.
* If you do not want to continue receiving information through WhatsApp, you just have to unsubscribe at this link, and we will remove your phone number from the "approved" list.