If you've lost your boarding or need to request another one, you can do it automatically on our website. It's super easy! Just follow these steps:
Step 1: Go to the section My reservations on our web page.You'll need your reservation locator and your ID.

Step 2:  Select boarding pass from the vertical menu and click Check-in.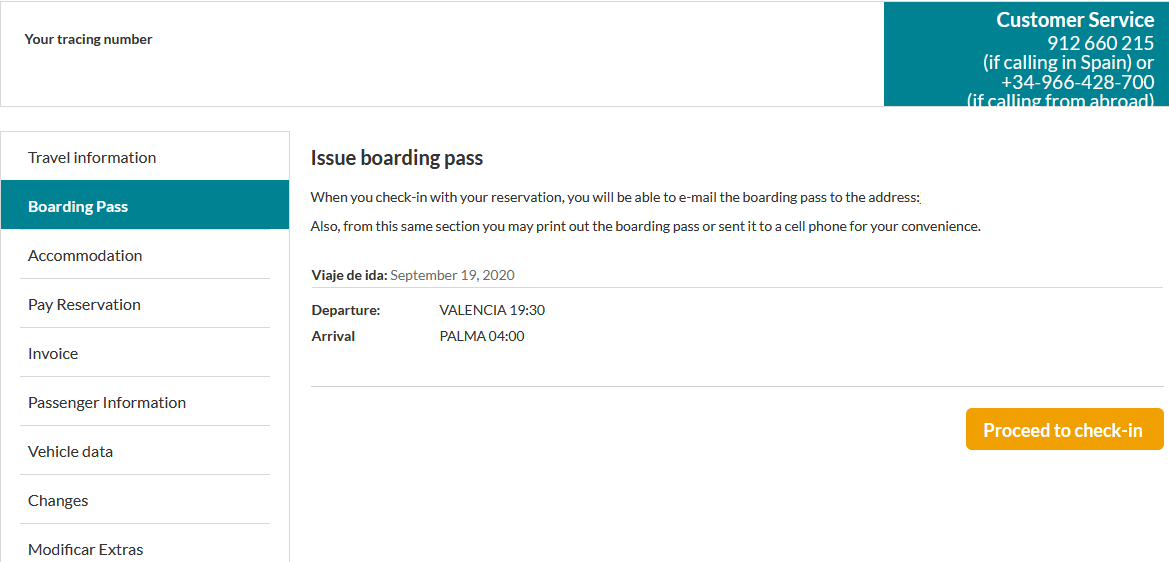 Step 3: You can choose to print your boarding pass in PDF, receive it to the email of the person responsible for the reservation or receive it on your mobile in digital format (by SMS, or by WhatsApp if you have given consent to do so).

 Remember with your boarding pass and ID you can go directly to boarding without having to visit the ticket window.