If you need a proof of travel document, you can request one by filling in our form. The customer service department will contact you as soon as possible.

STEP 1:  Select which type of customer you are (Individual, Agency or Company):

STEP 2: Select My reservations and Request a proof of travel document in Reason for the Request: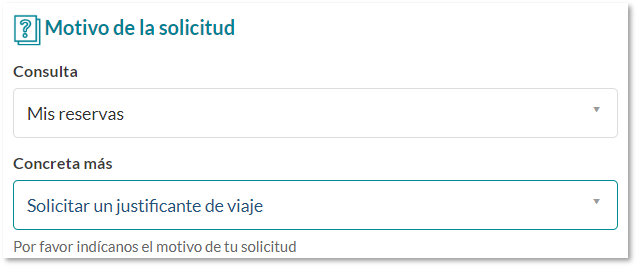 STEP 3: Continue filling out the form with your Personal Data, Reservation Information and Your query.