Open-rate tickets are tickets with an unspecified return date. They are valid for one year from the booking confirmation date without any extra charges.To finalise the return date, follow these steps:
STEP 1:  Select which type of customer you are (Individual, Agency or Company):

STEP 2:  Select My reservations and I want to change in Reason for the Request: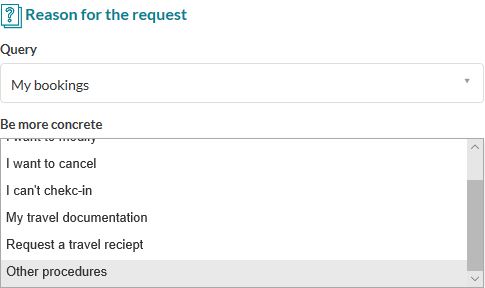 STEP 3: Continue filling out the form with your Personal Data, Booking Information. In your query, indicate you have an open ticket and want to finalise a return date.
REMEMBER:the return date you want is always subject to seat availability.