If you want to cancel the reservation and your fare allows it, you can contact us through our communication channels.
Remember that the refund of the amount of your reservation depends on the type of fare chosen or the selection of the cancellation insurance.
MINI FARE: NO CANCELLATIONS ALLOWED
REDUCED FARE: CHECK THE AMOUNT ACCORDING TO THE DAYS UNTIL YOUR TRIP
💻 Online Form ⭐ (the best option for this type of inquiry)
You can resolve any questions through this online form. It is for all types of customers, and the resolution will be quick, without having to wait on the phone.
💬 Chat
From our website, you can chat with us.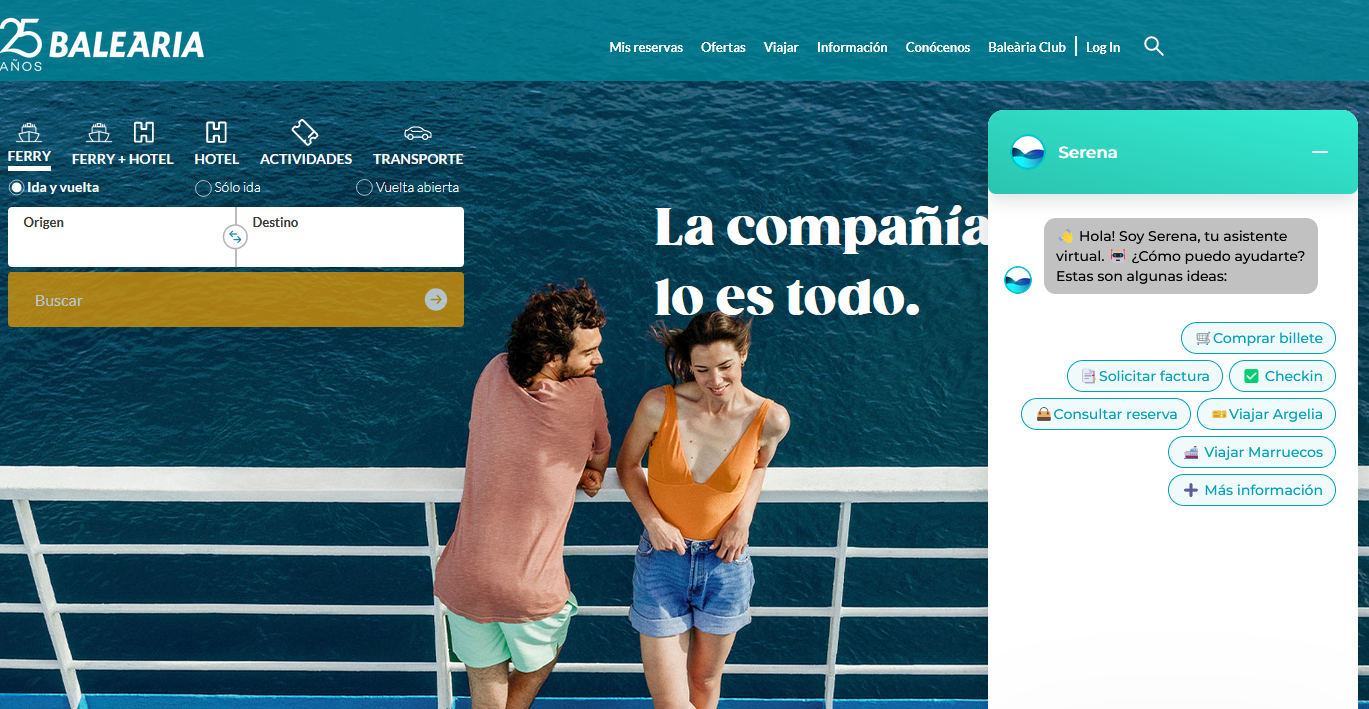 🤳🏽 WhatsApp
As easy as that, send us a WhatsApp message, and we will respond to your inquiries within the same conversation.
📱 Social Media
If you prefer to contact us via private message on Twitter or Facebook, we will also be available for you.
☎️ Phone
If you prefer to call us, you can do so at 912660215. Please note that the waiting time may be longer than for other channels.