For any change to your reservation, complete our form and the customer service department will process the change.
STEP 1:  Select which type of customer you are (Individual, Agency or Company):
STEP 2: Select My reservations and I want to change in Reason for the Request: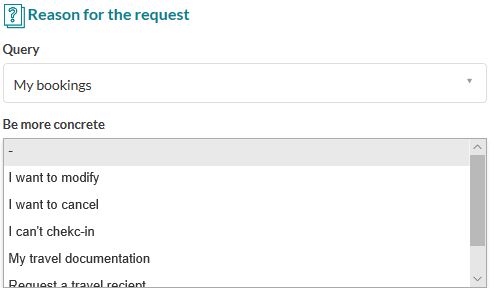 STEP 3: Continue filling out the form with your Persona Data, Reservation Information and Your Query so that we can find your reservation and make your change as quickly as possible.
Remember that depending on the fare you selected, the change may be subject to re-pricing. Change of vehicle license plate is free on all reservations.